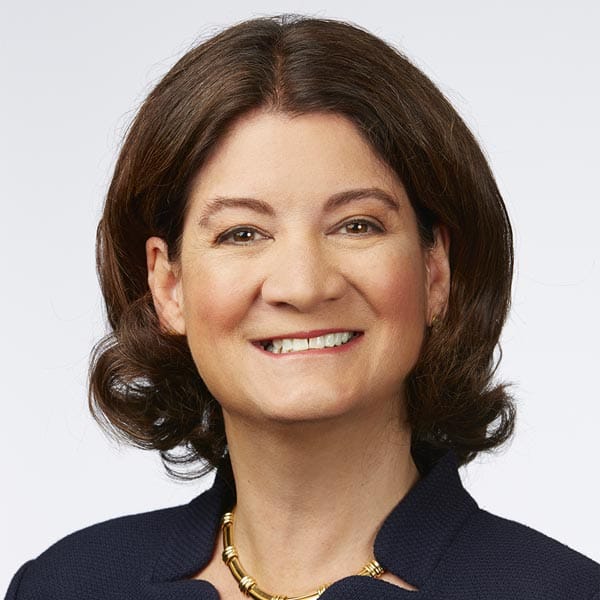 Joan Gillman has been an executive on the cutting edge of integrating new technology into US and global businesses in the telecommunications, media and internet industries since 1995. She currently serves as an Independent Director of InterDigital, Inc., Cumulus Media, Inc. and Airgain Inc., and as a Non-Executive Director of Centrica PLC.
Previously, Gillman served as an operating executive from 2006-2016 responsible for integrating acquisitions, transformation and growth for a $1b division of Time Warner Cable. As Executive Vice President of Time Warner Cable & Chief Operating Officer of Time Warner Cable Media, Gillman was responsible for profit and loss, operations, and oversight for a portfolio that included more than 1500 employees delivering cutting edge data and analytics and advanced advertising products supporting 30,000 clients across 100 cable networks, 14 local news channels and several regional sports networks.
Gillman previously led a global operating division with application development, sales, business development and finance teams in London, Paris & Mountainview as the President of a subsidiary of Open TV, Inc. until it was acquired by Liberty Media Corporation. Her global experience started when she served on the executive team that secured all EU & UK regulatory approvals, all commercial contracts and launched digital TV and T-commerce in the UK as head of Business Development for British Interactive Broadcasting, the joint venture (BSkyB, BT, HSBC & Matsushita). Early in her career, After rising to senior roles in the Office of Senator Chris Dodd, she applied her communications, leadership and public policy experience to her first executive role in the nascent Internet industry in 1995 at Pysicians' Online and successfully grew and migrated the customer base from proprietary technology to an HTML-open standards platform.
Gillman has extensive public, private and not-for-profit board experience and currently or has served on Audit, Remuneration, Finance and Nomco Committees. Gillman received a B.A. from College of the Holy Cross and an MA from George Washington University. She also studied in the Executive Education program at the Stanford University Graduate School of Business.