Cumulus Media Albuquerque Launches Rock and Brew Book Drive
Albuquerque, NM, April 5, 2022 – Cumulus Media Albuquerque announces details of the radio group's Rock and Brew summer reading book drive to benefit The Read to Me ABQ Network. Now through May 8th, you can save $1 on a beer and help get books into the hands of kids across Albuquerque for the summer. Just bring in a new or gently used children's book to any participating brewery and they'll give you $1 off per book donated.

The Read to Me ABQ Network has been getting new and gently used children's books into the hands of students for nearly 21 years, collecting almost 570,000 books, so far. Most books are provided to Title 1 schools and learning centers to families and students who need them most.
"We are thrilled to be working with such a great organization, and for the support of JPR Gravel and the participating breweries who have all pitched in," said Vice President and Market Manager Jeff Berry. "The single biggest predictor of high academic achievement is reading to children and making sure there are books in the homes of children across Albuquerque is of paramount importance to Cumulus Media."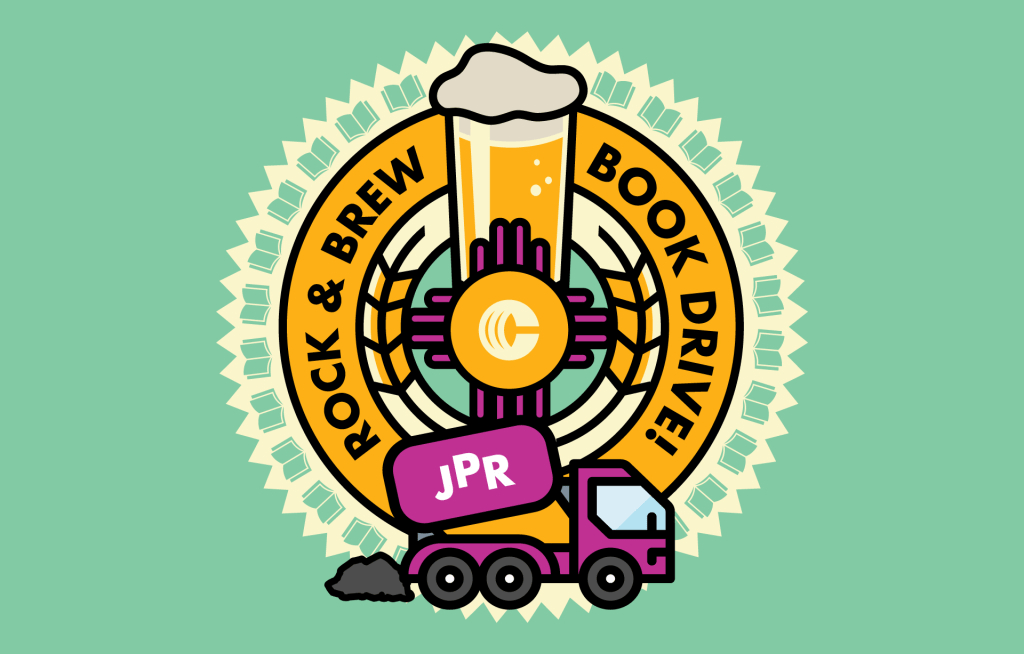 Drop Off Locations:
JPR Gravel

2705 Princeton Dr. NE
2815 Princeton Dr. NE
2518 Coors Blvd. SW
204 Industrial Park Loop, Rio Rancho
306 Frontage Road, Rio Rancho
1332 Calle Baack, Bernalillo
Red Door Brewing Company
509 Central Ave. SW

Juno Brewery + Café + Art
Canteen Brewhouse
Sidetrack Brewing
Palmer Brewery and Cider House
Kaktus Brewing

471 South Hill, Bernalillo

ReSource Brewing
Steel Bender
Quarter Celtic Brewpub

1100 San Mateo Blvd. NE
1930 Juan Tabo Blvd.

High and Dry Brewing
Rowley Farmhouse Ales

1405 Maclovia St. Santa Fe, NM 87505
About Cumulus Media
Cumulus Media (NASDAQ: CMLS) is an audio-first media company delivering premium content to over a quarter billion people every month — wherever and whenever they want it. Cumulus Media engages listeners with high-quality local programming through 406 owned-and-operated radio stations across 86 markets; delivers nationally-syndicated sports, news, talk, and entertainment programming from iconic brands including the NFL, the NCAA, the Masters, CNN, the AP, the Academy of Country Music Awards, and many other world-class partners across more than 9,500 affiliated stations through Westwood One, the largest audio network in America; and inspires listeners through the Cumulus Podcast Network, its rapidly growing network of original podcasts that are smart, entertaining and thought-provoking. Cumulus Media provides advertisers with personal connections, local impact and national reach through broadcast and on-demand digital, mobile, social, and voice-activated platforms, as well as integrated digital marketing services, powerful influencers, full-service audio solutions, industry-leading research and insights, and live event experiences. Cumulus Media is the only audio media company to provide marketers with local and national advertising performance guarantees. For more information visit www.cumulusmedia.com.
Contact:
Lisa Dollinger, Dollinger Strategic Communication for Cumulus Media, 512.633.4084, lisa@dollcomm.com.