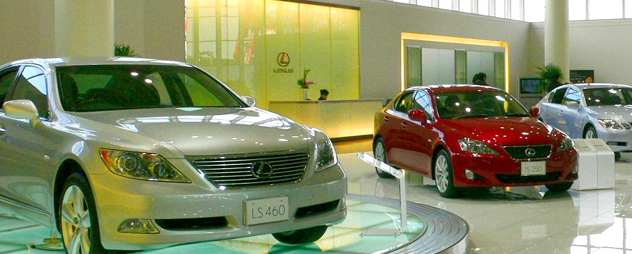 Davenport Motor Co., a two-location Lexus dealership in Dallas TX, was a well established brand with an active, digitally savvy marketing department. Its website was a critical component in their marketing model – web traffic is often a vital measure of a dealer's success since most consumers make pre-purchase decisions before they ever set foot in a showroom.
Following current industry trends, Davenport had aggressively pursued database email marketing to Lexus customers and likely demographics. When the company felt the returns from this effort diminishing, it shifted gears and turned to radio – but with a twist: the company's initial campaign utilized WBAP-FM's streaming audio advertising that is delivered directly to users online and on mobile devices.
The advantages of this approach are several-fold. First, streaming commercials reach listeners when they can respond immediately with just a click on the radio player.
Second, streaming spots can use specific and even varied "calls to action" that appeal to different interests and demographics. One spot can ask listeners to click a banner to see new models while another can promote financing packages or service offers. This flexibility can generate amazing results. In Davenport's case, its web traffic immediately doubled, with tens of thousands of new prospects checking models, deals, and reserving test-drives through its online query system. Those increases progressed to a level that was 333% higher than before the streaming campaign.
The third advantage of streaming is its very efficient cost. Advertisers can reach large audiences during the week at a fraction of similar on-air radio investment and can afford high-frequency campaigns that generate optimal performance. For a modest size company like Davenport, this cost-effectiveness allowed them to pursue a mass-market growth strategy without breaking the budget.