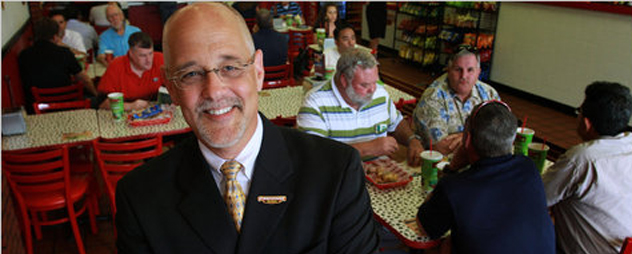 "Our way beats their way or it's free." That's the message that Zimmerman Advertising used to anchor Firehouse Subs' return to radio advertising in late 2009, the middle of The Great Recession.
Firehouse/Zimmerman bucked industry trends to focus on differentiation instead of price-discounts. With the stated goal of using this radio-achored campaign consistently for the long-term, it focused on portions, ingredients, and everyday value to clearly set the chain apart from the dollar-menu item competitors. The company used the firemen/founders Sorenson brothers as spokesmen to convey the passion and authenticity of its "made-better" approach.
The approach reversed the 6% decline suffered in the prior year and generated 11% additional growth – a 17% swing. Most importantly, its focus on branding and differentiation – all through radio advertising, – made these gains stick!