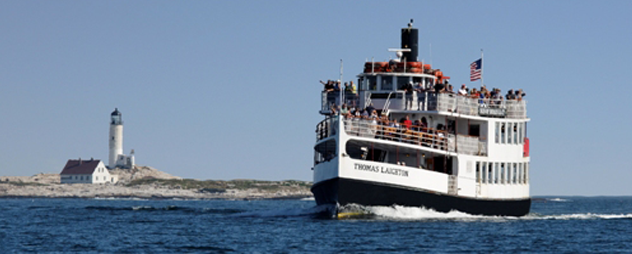 The Isles of Shoals Steamship Company operates tour ships that specialize in hosting party cruises. They are a seasonal, weather-driven business and every opportunity to take advantage of a beautiful summer evening counts. When the company planned a last-minute DJ-hosted evening cruise, they faced a challenge: how to sell up to 100 tickets in 4 days.
For a business like Isles, which has a relatively high ratio of fixed to variable costs (it costs them pretty much the same whether a ship is 1% or 100% full when it sails) and derives most of its profit from high-margin beverage and food sales, there's a big incentive to get as many extra passengers aboard as possible.
Cumulus marketing consultant Wendy Larson understood the challenge and provided Isles with a cost-effective digital idea: She would offer free tickets for the cruise to Cumulus Portsmouth's data base of 18,000 opt-in text club. Texting campaigns have very high and very rapid conversion rates, given that the fan club signs up just to get such offers.
Isle's Marketing Director, Rich Ryzman summed it up succinctly: "Wendy's idea was a winner. In one hour, all 100 tickets were gone. It was pandemonium and the cruise was a huge success for us!"
If you operate a business with high fixed costs that has significant margin on concessions and ancillary services, consider a mobile campaign like this the next time one of your big dates is looking under-sold. It's a fast, low-cost way to book significant incremental revenue!